Support YouthBuild Lake County and the students we serve everday. Make a tax-deductible donation today.
"Before YouthBuild Lake County, I was a single father trying to survive by any means necessary." In 2012, Solomon came to YouthBuild for opportunities. "YouthBuild was there for me in my time of need; I challenged myself to change and the life I live now is better because of YBLC."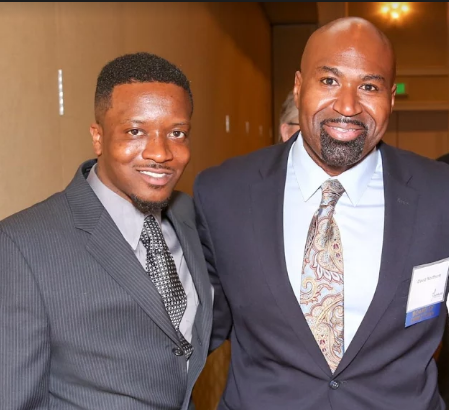 During his time at YouthBuild, Solomon worked diligently to achieve multiple career certifications including his Lead Renovator, Flagger, OSHA 10, and First Aid/CPR. Some of his favorite memories include going to the work site with our Construction Manager, Pedro Delgado, and learning the ins and outs of the trade. A particularly proud moment for Solomon was walking across the stage on graduation day, "It felt like the whole world was cheering for me."
Four years later, Solomon is working full time at the Lake County Housing Authority while pursuing his passion of opening his own used-car dealership in North Chicago. To this day, Solomon credits his new path in life to the support of both staff and students alike at YouthBuild. After all these years Solomon remembers the words that changed his life, "Never feel like it's too late, there is always another chance, and it's called tomorrow."
With your help, we will continue to serve motivated young adults striving to turn their circumstance around. Because of our donors, YBLC is now offering an accredited Online High School Diploma program; we have also expanded our career pathways program to include an exciting new manufacturing track. Won't you help EXPAND OUR IMPACT for at-risk young adults?
Your private donation is especially critical now. State funding, that provides much needed education and training opportunities for the population we serve, remains suspended. Your annual contribution will transform our young adults' lives, their families and their communities. For hundreds of opportunity youth, we are hope. YBLC students are anxious to demonstrate their talents in the classroom, on the construction site and in new careers. Please help us provide them with a better tomorrow TODAY.